V Press LC is currently accepting submissions
We invite submissions from anyone, anywhere in the world, and we look forward to reading each entry.
October 1, 2018 through December 1, 2018 we will accept Poetry Chapbook and Nonfiction Book submissions. Details below.
February 15, 2019 through April 15, 2019 we will accept Fiction book and Compilation book submissions. Details Below.
October 1, 2019 through December 1, 2019 we will accept Poetry Book submissions and Nonfiction Book Submissions. Details below.
Chapbook Contest entries should consist of 25-35 poems–No more than 39 poems in a submission! ($25 reading fee)


In each of the categories below V PRESS LC understands if an author may need to go slightly over or under in word count–however, the amount should not be significant.
Poetry Book Prize entries should consist of 50-120 poems. ($35 reading fee)
Nonfiction Book Prize entries should be no more than 75,000-100,000 words.  ($35 reading fee)
Fiction Prize entries should be no more than 75,000-100,00 words.  ($35 reading fee)
Compilation Prize entries should be no more than 75,000-100,00 words.  ($35 reading fee) Note: Compilation pieces can consist of letters, essays, short stories, micro fiction, or a combination of writing styles–if unsure contact us and we will let you know if your work qualifies. 
What you get
We will offer one cash prize of $1000 US dollars for EACH contest EXCEPT Poetry.
Each winning book will be published. If there is a tie for first then the cash prize will be equally divided among the winners. However, please know that in the rare event that this happens, the prize will only be split between two entries.
In the event that no manuscript is worthy of publication, V Press will not publish anything for this category.
Finalists and runners up are not offered a cash reward. However, they may be offered a book contract.
What we like
V Press loves to read fresh and original works. We lean more towards writing that empowers, educates, inspires, encourages or moves us in some way–the best works are those that get into the bones and the reader carries them around for a while. But know that there are some works we will publish simply for the enjoyment of reading them. Submit and surprise us. We love to be surprised.
What we don't want
V Press does not want to see any works involving child abuse, graphic sexual deviations, horror, or anything that is just plainly too graphic for general adult audiences. If it disturbs the general reader then it's not for us. The following are more works that we are not interested in seeing/reading: self-help & 'how-to,' religion and spirituality, erotica, textbooks, or technical/professional works.
Rights & Rules
Multiple submissions are allowed and encouraged, but each submission must be accompanied with a reading fee.
Simultaneous submissions are also welcome and encouraged. Kindly let us know if your submission has been accepted elsewhere.
Submit full manuscript, table of contents if necessary, and a 2-3 page synopsis (for novel, story compilations or nonfiction book entries) after the title page. Please use Times New Roman 12 pt. font, and submit your document as a Word attachment. 
Authors will receive honorary compensation/prize money at the first book signing event.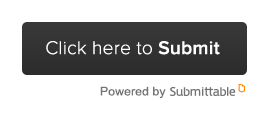 Note: If we publish your work we will champion it—and you. Submit your best. 
Submit shorter works (Fiction, Nonfiction, Fiction Flash, Nonfiction Flash and/or Poetry) to our Running with Water anthology page.